Owner Resources
Information You Need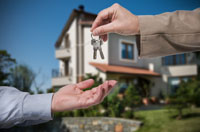 At Earned Run Property Management, we treat your property as our own. We offer a wide range of property management services to fit your needs as a landlord or property owner, and tailor our services to ensure that you have the highest level of service for your property.
Resources & Tools
Have a Question?
Frequently Asked Questions
How and when do I get my checks?
Payments will be made once per month at a prearranged time. Payments to our owners may be made electronically through ACH or through the mail with a paper check. Payments may be made quarterly or annually based on your preference.
View More
Areas Serviced