Park Forest Property Management
We Can Help Manage Your Park Forest Rental Property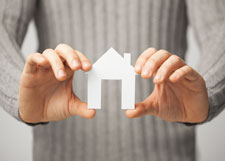 We offer a full range of property management services tailored to you as an investor, homeowner, or landlord. We have an extensive portfolio of multifamily properties, single family homes, townhouses and condos in the Chicagoland area.
Benefits of using Earned Run Property Management
No hassle management
Automated owner statements
Online Owner Portal Access
Industry leading marketing tools
24/7 maintenance request handling
Prompt Response to Tenant Requests
Low vacancy rate higher than National and Local averages
Low time on market
Industry specific local knowledge
What we do as your Park Forest property manager:
Fill vacancies
Advertise your rental
Handle tenant inquiries
Background and credit investigations
Application processing
Lease signing
Full service repair
Rent collection
Accounting
Coordinate Evictions
How we help Condominium and Homeowner Associations:
Fee collection
Paperless payment system
Access to maintenance and renovation services
Ongoing current reporting
Documents necessary for real estate transactions
Property Evaluation
+
After acceptance of the property, we perform an initial evaluation of your property and make recommendations to help make sure it meets current state and local property codes and it is in the proper condition to lease. Using a comparable market analysis and other resources, we will suggest a rental rate for your property with the goals of obtaining the optimal dollar amount the market will bear based on current market conditions, keeping vacancy periods short and increasing your return on investment.
Periodic Evaluations
Throughout each tenancy, we schedule the property to be visually checked for possible concerns so the condition of the property can be maintained and remain in compliance with state and local property codes. This also gives us an opportunity to determine the tenant's compliance with the lease and their care of the property.
We will run a Comparable Market Analysis and recommend a starting rent rate based off of current market trends.
Marketing
+
We use proven, yet cost-effective, means for advertising properties so they get more exposure to potential tenants and therefore, a better opportunity to lease sooner. Your property would be listed on www.GreenwoodRents.com and other reputable online listing websites for general public viewing. As members of the Multiple Listing Services (MLS), we would place your property where thousands of real estate agents search for available rental properties. Additionally, we maintain professional yard signs with minimal but pertinent information to capture the attention of passers-by. Scheduled showings of the property through a showing service help us determine the current interest in and obtain feedback about the property.
Tenant Screening and Retention
+
New applicants - New applicants are required to submit an extensive application allowing us to review income, credit and residential history and perform civil and criminal background checks. This information is used to screen applicants against strict qualifying standards which are within compliance of Federal Fair Housing laws and to obtain qualified and potential long-term tenants.
Current tenants – the tenant's payment history, lease compliance and property upkeep are some of the factors taken into consideration before a renewal is offered. A comparable market analysis is used to help determine the current renewal rate. Our attentiveness to tenant's questions and requests as well as maintaining the condition of the property also play a part in giving the tenant incentive to accept a renewal.
Security Deposits
+
Earned Run Property Management will hold all tenant security deposits in an escrow account in accordance with state and local laws.
Lease Enforcement
+
The lease between the landlord and tenant states the legal terms of the agreement and is in place for the protection of both the landlord and tenants. We take this agreement seriously and use various methods to help tenants remain compliant with the lease, providing protection for the client's investment and income.
Inquire About Our Services
(877) 230-7338
Park Forest Area Information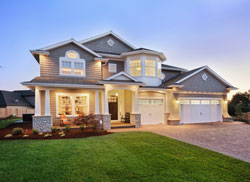 Developers Nathan Manilow, Carroll F. Sweet and Philip M. Klutznick held a press conference in the Palmer House in Chicago on October 28, 1946, to announce the planned development of a new self-governing community in Chicago's south suburbs. This project, soon to be referred to as Park Forest, was to be developed by American Community Builders (ACB). The village of Park Forest was designed by Elbert Peets in the tradition of planned communities around the nation to provide housing for veterans returning from World War II.
Studs Terkel, in his oral history of World War II, The Good War, says Park Forest and other such middle-class suburbs grew out of the new prosperity after the war. First he quotes an unnamed GI, "The war changed our whole idea of how we wanted to live when we came back. We set our sights pretty high. . . . I am now what you'd call middle class." Terkel goes on: "The suburb, until [about 1946], had been the exclusive domain of the 'upper class.' It was where the rich lived. The rest of us were neighborhood folk. At war's end, a new kind of suburb came into being. . . . Thanks to the GI bill, two new names were added to American folksay: Levittown and Park Forest. Source From Wikipedia
Areas Serviced